September 2018
NTC Development September 2018

The holiday period is behind us and the work did not slow down during this time, you must have noticed as loyal visitor. We would like to give you an update of the current state of affairs. During the beautiful summer period much has happened despite the (sometimes extreme) heat.
For example, the floor of the parking basement is now fully reinforced, plunged and flat finished. The floor of the parking basement of almost 10,000 m2 is now finished. This is a huge accomplishment of the men and it has cost the necessary effort and litres of sweat. Meanwhile, they are already busy to build the walls and the next floor.

Only 12 months to go and then everything should be finished. We are already looking forward to the opening of the NTC and the arrival of the KNLTB. Until that moment, a huge amount of work needs to be done but as an organisation we're well on schedule and looking forward to the moment that the doors of the NTC are opened.
To work towards this moment together, we will open a livestream later this month that can be followed via our website to see how the construction of the NTC is progressing.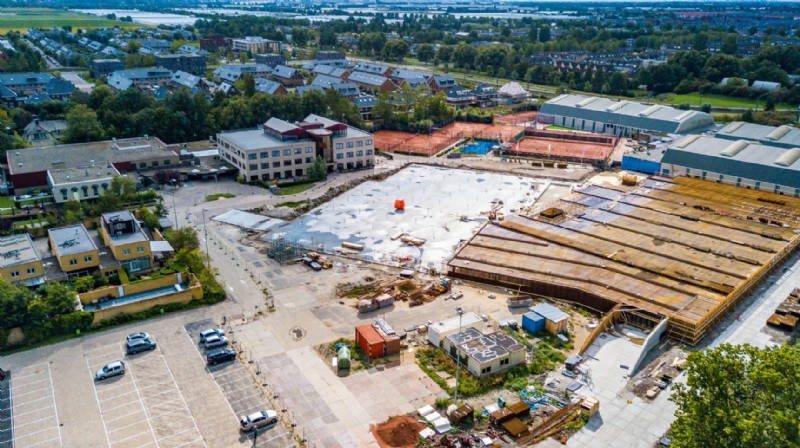 During the summer period, not only outside the tennis centre much work has been done, but also inside the centre. After first having thoroughly renovated the outside courts, now inside 6 new Plexipave Plexicushion Prestige courts have been realised. The Plexipave Plexicushion Prestige courts are also the types of courts that are played on during prestigious tournaments such as the Australian Open. The courts are constructed identical to the Australian Open, consisting of twelve layers and the playing speed of Medium-Slow. We offer these perfect courts to both recreationists and the performance player.

In the NTC that is currently under construction, four of this type of court will be realised. The Plexipave Plexicushion Prestige floor is the newest generation tennis floor with the build-up of damping layers and a Plexipave finish. The damping layers absorb the shocks during playing. This ensures a comfortable game for ligaments, joints and muscles.

The playing speed and fairness of the Plexipave top layer with the Plexicushion cushioning layers makes this the perfect tennis floor for both tennis professionals and tennis schools that have high requirements for a court, but also for recreationists and senior players who want a high level of comfort.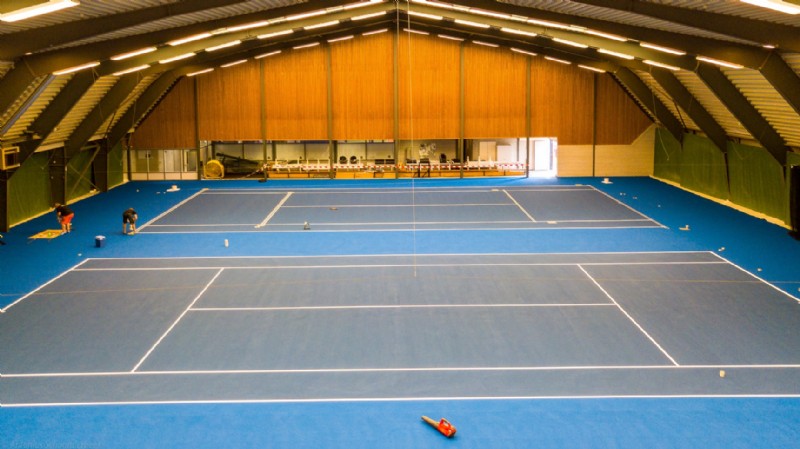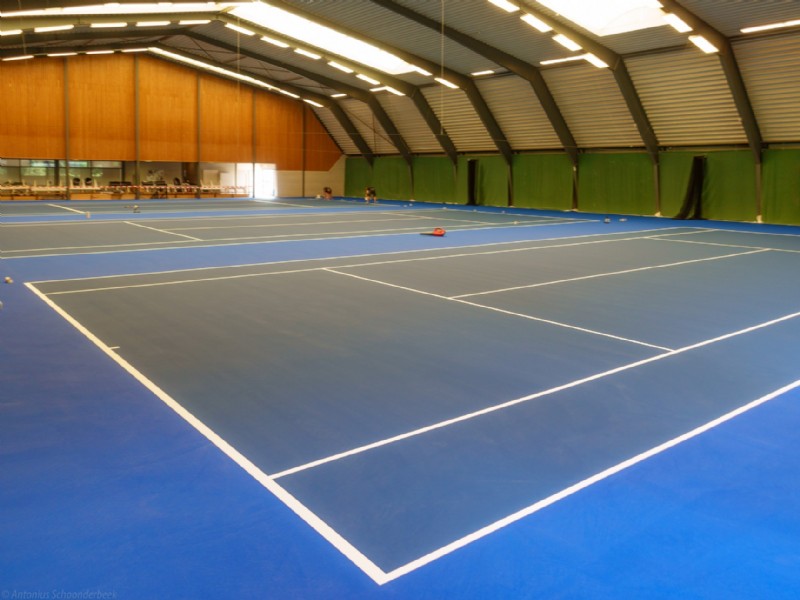 Since the new hardcourt tennis courts cannot be combined with the badminton sport and we also want to continue to offer good facilities to our badminton guests, now and in the future, we have moved the badminton courts within the complex and increased the capacity from twelve to sixteen courts.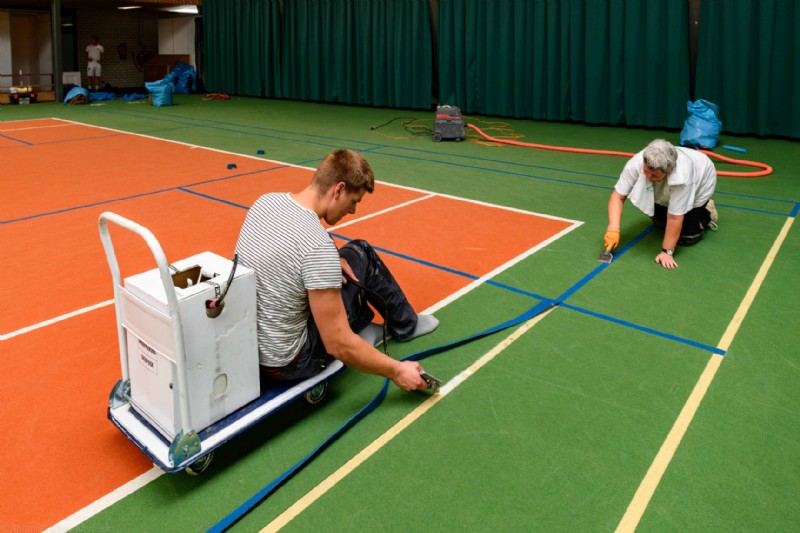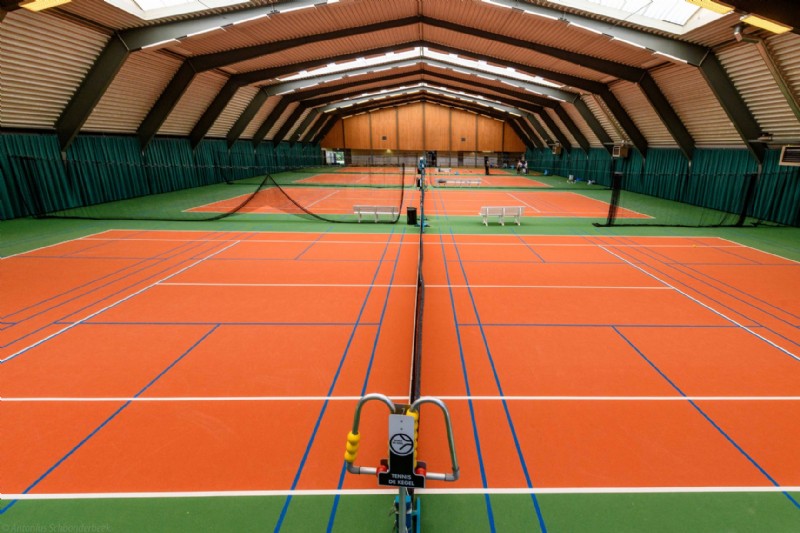 Next month, we will inform you about further developments.

Sincerely,

The Board