$60K ITF Women's Open
Location Amstelveen Women's Open July 2022
From Monday 4 July to Sunday 10 July, NTC de Kegel Amstelveen is proud to host a major International women's tennis tournament. The organization is in the hands of the KNLTB.
The 2nd edition of Amstelveen Women's Open, which will also be on the international tennis calendar for the next 2 years.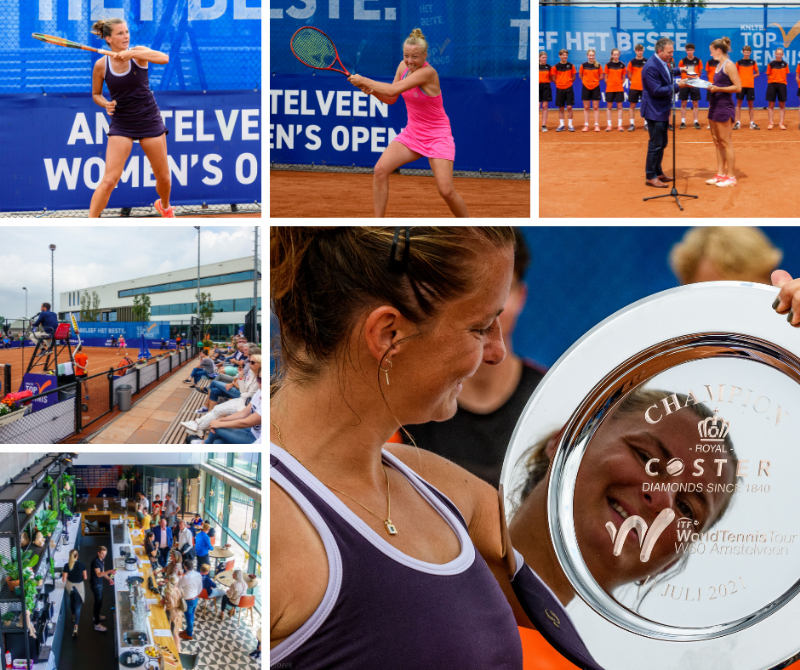 Grand Hotel Amstelveen Event Sponsor
Located right next to the NTC, our four-star Grand Hotel amstelveen Event Sponsor of this fun W60 event. We offer the tennis talents and visitors a lot of comfort between or after the tennis matches and training sessions. The hotel has spacious rooms of 32 m2 and equipped with a bath, separate shower and toilet, air conditioning and a minibar (refrigerator). There is a fitness room and a self-service room with washing and ironing facilities, which guests can use for free as a hotel guest.