Food and Drinks
Sportsbar & Restaurant NTC
As in all sports parks, the catering industry also plays an important role in our park.
Both recreational and top tennis players use the catering industry at NTC de Kegel.
Whether you come to play sports, are a spectator or otherwise, everyone is very welcome.

For a complete meal, snack or a drink you can visit our modern and cozy Sportsbar & Restaurant. From yogurt bowl to bitterbal. There is something for everyone for both young and old. Look at our NTC menu

Have a business lunch, use our lunch buffet or eat and drink from the menu? Inquire about the possibilities!

We offer buffets and packages for both groups and companies.
For more information, mail to tennis@dekegel.nl

For reservations or questions about packages, please contact tennis@dekegel.nl or call us on 020-6432822.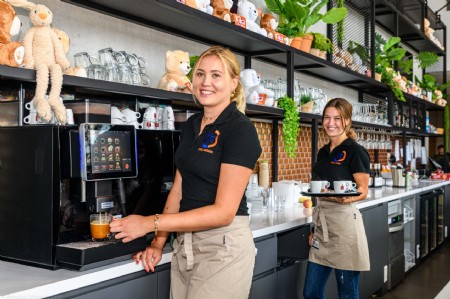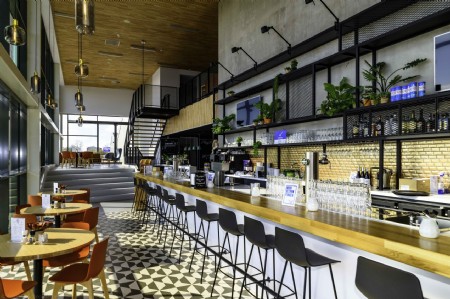 Opening hours Sportsbar & Restaurant
Temporary opening hours:

Ma. to. Fri: 8 a.m. to 10 p.m.
Saturday: 08:00 AM to 08:00 PM
Sunday: 08:00 AM to 06:00 PM

I.v.m. the current measures, times may differ.
Roof terrace NTC
You can relax on our sunny roof terrace with a view of the tennis courts with a good cup of coffee with apple pie or a freshly tapped specialty beer.

Would you like to have lunch or a drink with a company or group on our roof terrace? Inquire about the possibilities!