January 2019
Newsletter January 2019


The year 2019 has begun and this is the year in which the NTC will be opened and we welcome the KNLTB in their new home in Amstelveen. The activities have tirelessly continued since the last newsletter in September. We would like to give you an update of the current status.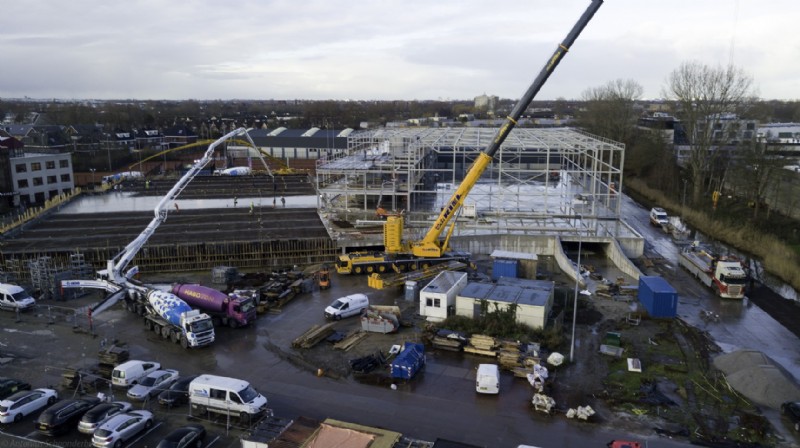 The past few months, things have progressed quickly with the construction of the parking garage and the entrance of the NTC. The steel frame of the NTC entrance is almost ready and the stairwell and elevator shaft with the new entrance have been erected.

Monday January 14th, the last part of the cement for the parking garage has been poured. A wonderful achievement in which a large group of people have been involved. The cement trucks came rapidly in succession and the organization and planning was tightly scheduled in order to get the job done within one day. The firm Vaessen builds the tennis court and they will soon commence the development of the facades and the roof of the NTC entrance. Currently, it is nicely visible what the structure looks like and what the layout inside will be.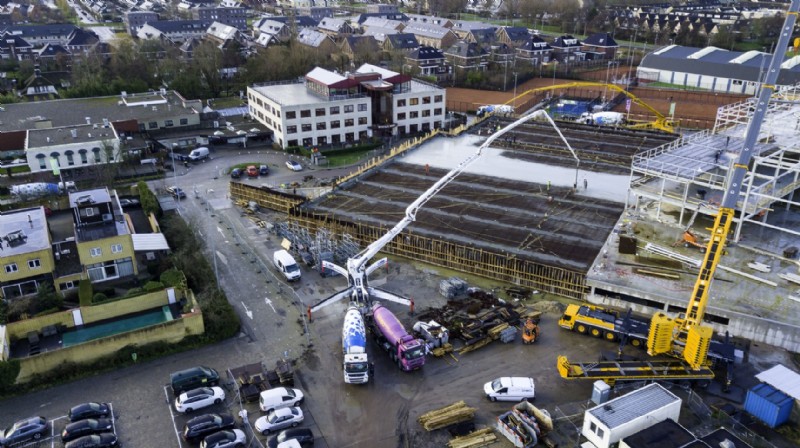 The next challenge has begun as well. To create a good connection between the new and old part of the tennis centre, part of hall 1, the former hospitality area, needs to be demolished. On the 1st of December 2018, an information evening was held for tenants and others involved. The hospitality area has been completely emptied the past two weeks and on January 7th the demolishing activities commenced. The tennis/badminton courts remain available to play on. To this end, the entrance has been moved to hall 3 and will remain the entrance for the remainder of this phase of the activities.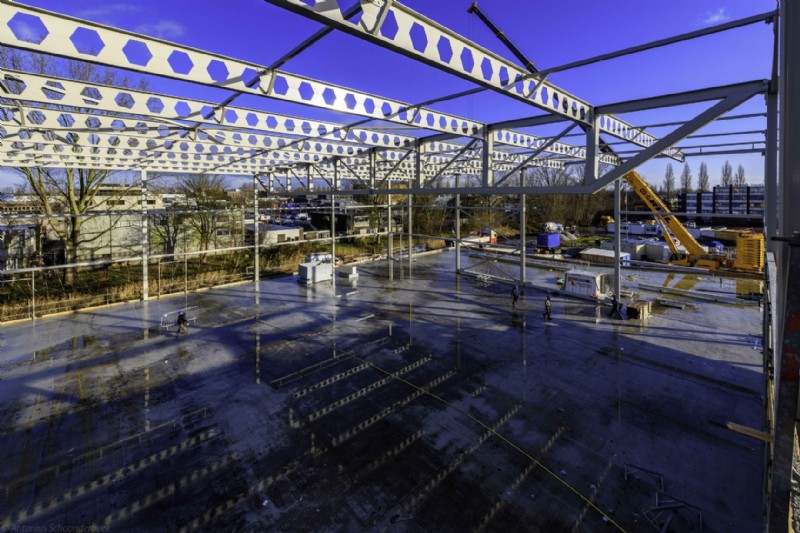 To reach the courts a temporary walkway has been constructed across the outdoor tennis court (court 1&2). This will be used until the start of the new season to reach the inside courts. All tennis and badminton players are of course welcome in the bowling to sit together and have a drink or bite to eat during this crucial phase of the construction. Of course this is a temporary situation and we look forward to the opening of the new NTC with her modern hospitality facilities later this year.

The coming period we will work hard and there will be many building activities on the site. In this way, the realization of the NTC de Kegel Amstelveen will come closer one step at a time!

With kind regards,

Management